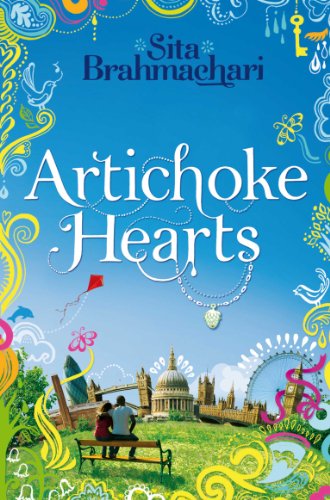 I didn't really like this book; not that it wasn't well-written or anything, it's just...well, let me put it this way: I received it in December, read halfway through, got bored, put it down and have only just finished it. I think it was mainly because I didn't like Mira all that much (at least at first) and I get the feeling that had I read it when I was the same age as Mira it would be one of my favourite, most touching books. But I didn't and it wasn't, although I would strongly recommend it for girls Mira's age – 10-13 year olds – as they will be going through the same experiences of starting secondary school, having their first period, experiencing their first love (though I really feel she was a bit too young to have a boyfriend and felt uncomfortable reading about snogging between two twelve year olds, even if they acted much older and you often forget that they are only in Year 7).
However, when I recently picked it back up, the story grew on me, quite a bit. It's still not my favourite book, but for me, it definitely improved a great deal and I warmed to Mira a lot more – at first I thought she moaned a bit too much about her life and that it wasn't really 'spinning out of control' as proclaimed, but I soon warmed to her, and began to appreciate what she was going through, especially having gone through similar experiences myself. By the end, I saw why it won the

Waterstone's Children's Book Prize 2011, though it still isn't my 'cup of tea'.
There were some very good things about it - the cover, for instance is literally stunning and there were parts of the story that I loved, like the subtle symbolisms - Pat Print as a guardian angel - and the impressive insight featured in the book. It was an extremely poignant novel, delicately handling (though perhaps a bit too delicately - the characters don't tend to show a lot of emotion) the death of Nana Josie, with the lovely underlying message that death is a time for hope and celebration, not sorrow and grief; and you could really feel Mira's pain at having to watch her beloved grandma slip away more and more each day. I also began to see why Josie was so beloved by all - she was fun, wise and extraordinary, someone I would be privileged to know in real life. This is a inspirational, touching and thought-provoking novel that will really stay with you after you turn the last page, whether you liked it or not.


________________________________________________________________________
[SYNOPSIS:
Twelve-year-old Mira comes from a chaotic, artistic and outspoken family where it's not always easy to be heard. As her beloved Nana Josie's health declines, Mira begins to discover the secrets of those around her, and also starts to keep some of her own. She is drawn to mysterious Jide, a boy who is clearly hiding a troubled past and has grown hardened layers - like those of an artichoke - around his heart. As Mira is experiencing grief for the first time, she is also discovering the wondrous and often mystical world around her.
]